Matt O'Connell | Mar 08, 2012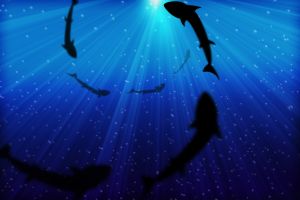 There's a major solar storm heading our way.  It should arrive tomorrow, giving you plenty of time to DUCK!  Seriously, though, there may be minor interruptions to power or satellite coverage.  Still no excuse to not attend all of the great events that will be rounding out the week.
The Association of National Advertisers holds two simultaneous events today on opposite sides of the nation.  These are Members Only Events on Integrated Marketing, with one taking place at Walt Disney World in Florida and one at the House of Blues in West Hollywood.
As part of the previously mentioned Data Driven Business Week, GAUGE kicks off today in San Francisco.  Yes, GAUGE is in all-caps indicating an acronym: The Google Analytics User Great Event.  That encompasses just about anybody with a website, so if that's you, you might consider checking it out!
The Yorkshire Event Centre in the United Kingdom is hosting two parallel events for hands-on craftsmen.  Toolfair allows attendees to test out the latest and greatest in tools and Elex takes electricians through the best and brightest new stuff in their field.
The Get Social Tour has made its way to New York City.  This traveling event presented by Microsoft brings together top experts in leveraging social, community-centric practices in favor of businesses.
James Cameron keeps proving how dedicated he is.  The Avatar director will be diving into the deepest realms of the World, to a place called Challenger Deep in the Pacific Ocean.  It's over 35,000 feet below sea level.  Cameron became quite familiar with this technology while researching and shooting Titanic, and suggested the presence of alien life thriving down there in The Abyss.  Presumably this has something to do with researching (or promoting) his Avatar sequel; it's been suggested a significant portion of that film may take place underneath the surface of his fictional planet Pandora.  Read more here.
Up here on the surface world, Google's challenge to hackers to crack open the new Chrome has yielded a winner, which has apparently never happened before.
Now get back to work!
Filed Under: Energy • Social Media • Technology Conferences
About the Author: Matt hails from Boston and has a background in Film and Writing. As weather phenomena go, he prefers earthquakes to Nor'easters these days, so he's currently residing in the East Bay. He produced a feature film called "Night Sounds" after graduating from Emerson College, which premiered at a film festival in Massachusetts. Matt continues to write screenplays and work in the film community, while working as a freelance copywriter, editor, and part-time member of the Hound.